That's Vogus Turquoise Power Stone Bracelet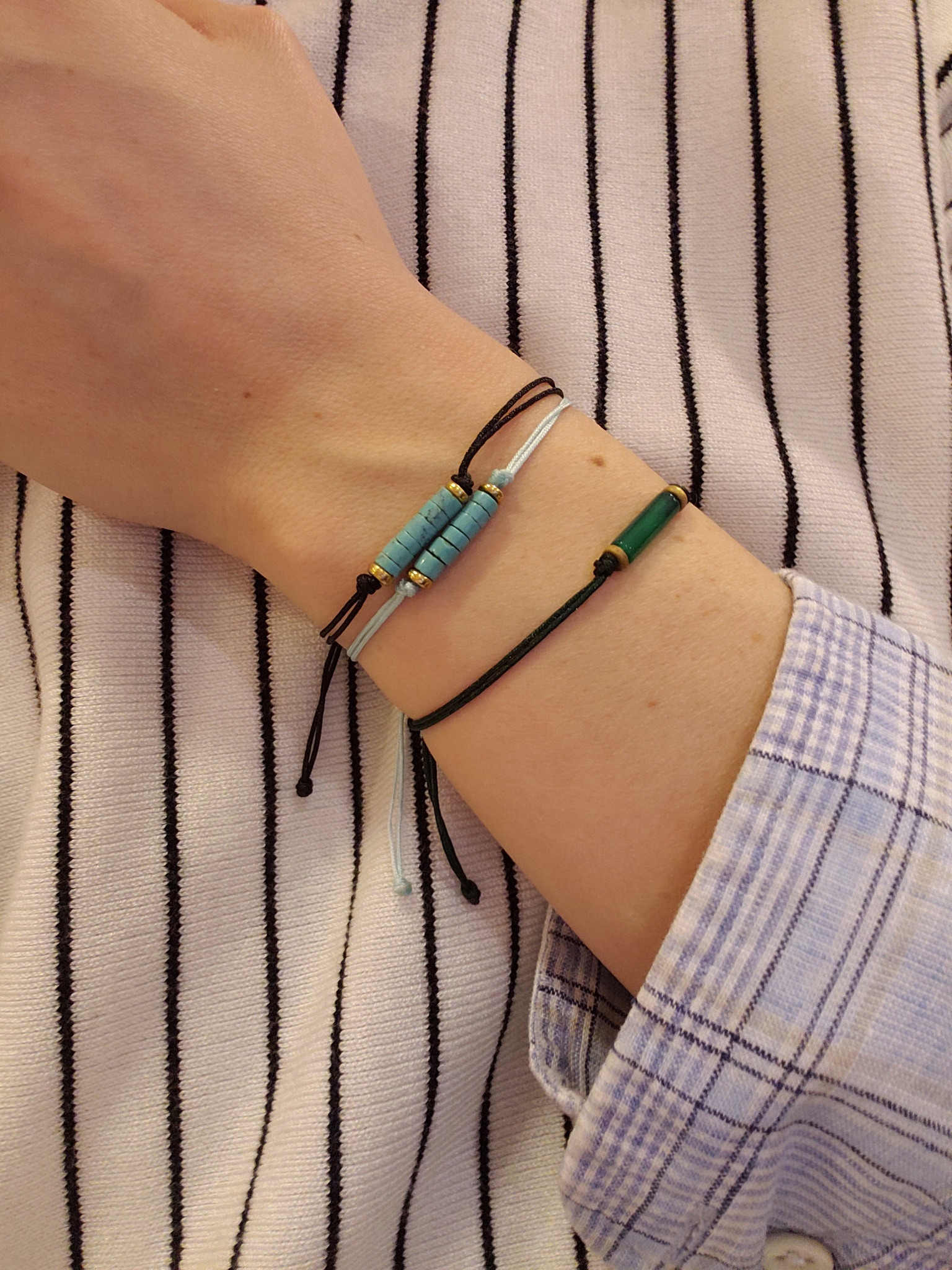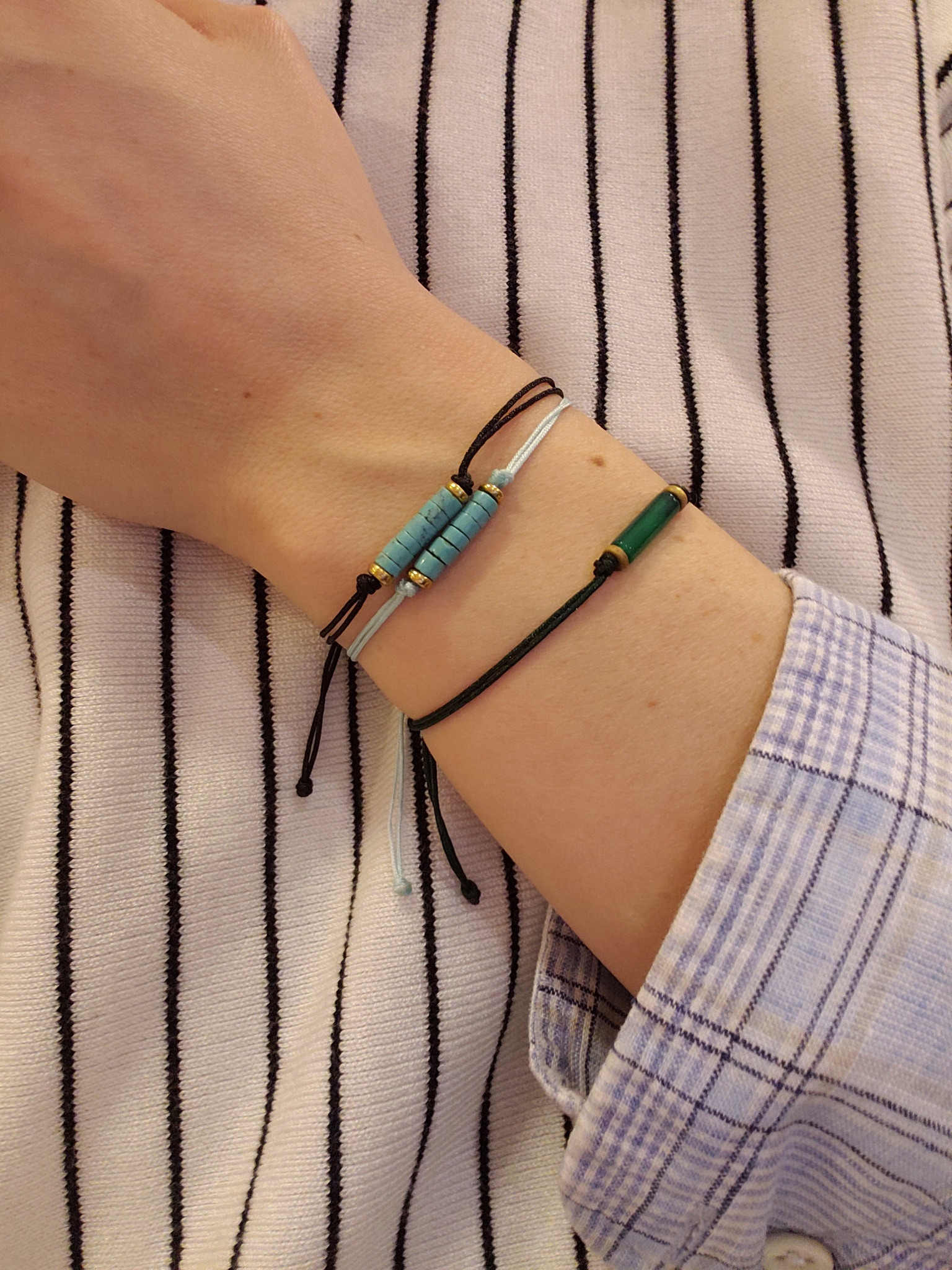 That's Vogus Turquoise Power Stone Bracelet
We collaborated with That's Vogus to reinterpret some of our signature pieces with salvaged and recycled elements. That's Vogus Power Stone Bracelet features turquoise stones that have been upcycled responsibly from a vintage necklace. Turquoise is known to bring you the powers of Protection, Health, and Wisdom.
More That's Vogus x Sofia Ramsay collaboration here.
Being amazing is hard work, let the power stones recharge you when you are zapped. Genuine semiprecious stones surrounded by solid brass beads and securely strung on adjustable cord bracelets. Each bracelet comes on a card describing its unique set of powers. The wearer will be powered up with the qualities your particular stone carries.
Semiprecious stones are organic and no two are alike. Expect that your power stone will have its own unique patterns, inclusions and spiritual essence.
Handmade in Brooklyn, NY. Limited quantities available.
Explore more of our Healing Crystals