Jade Roller + Floral Headband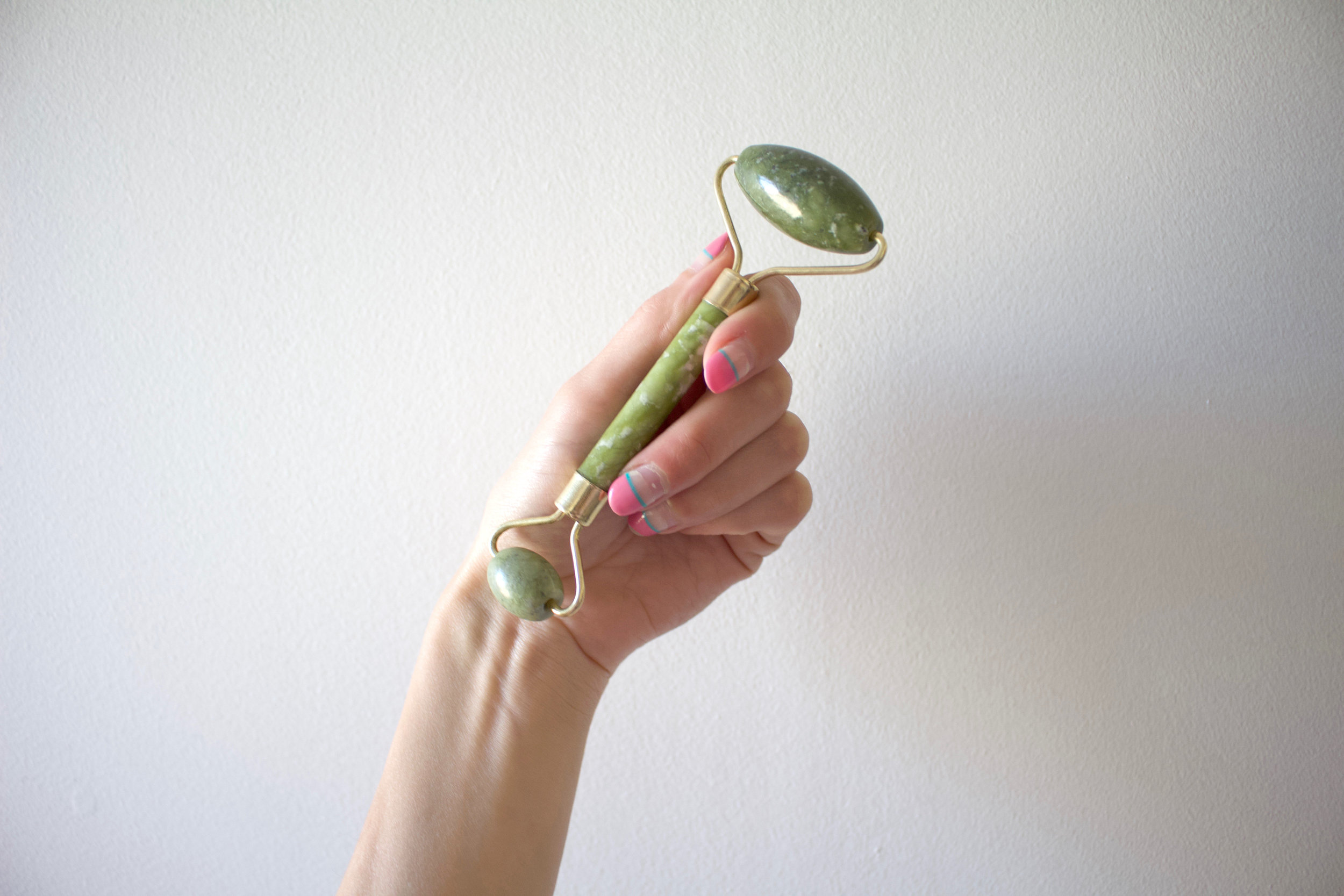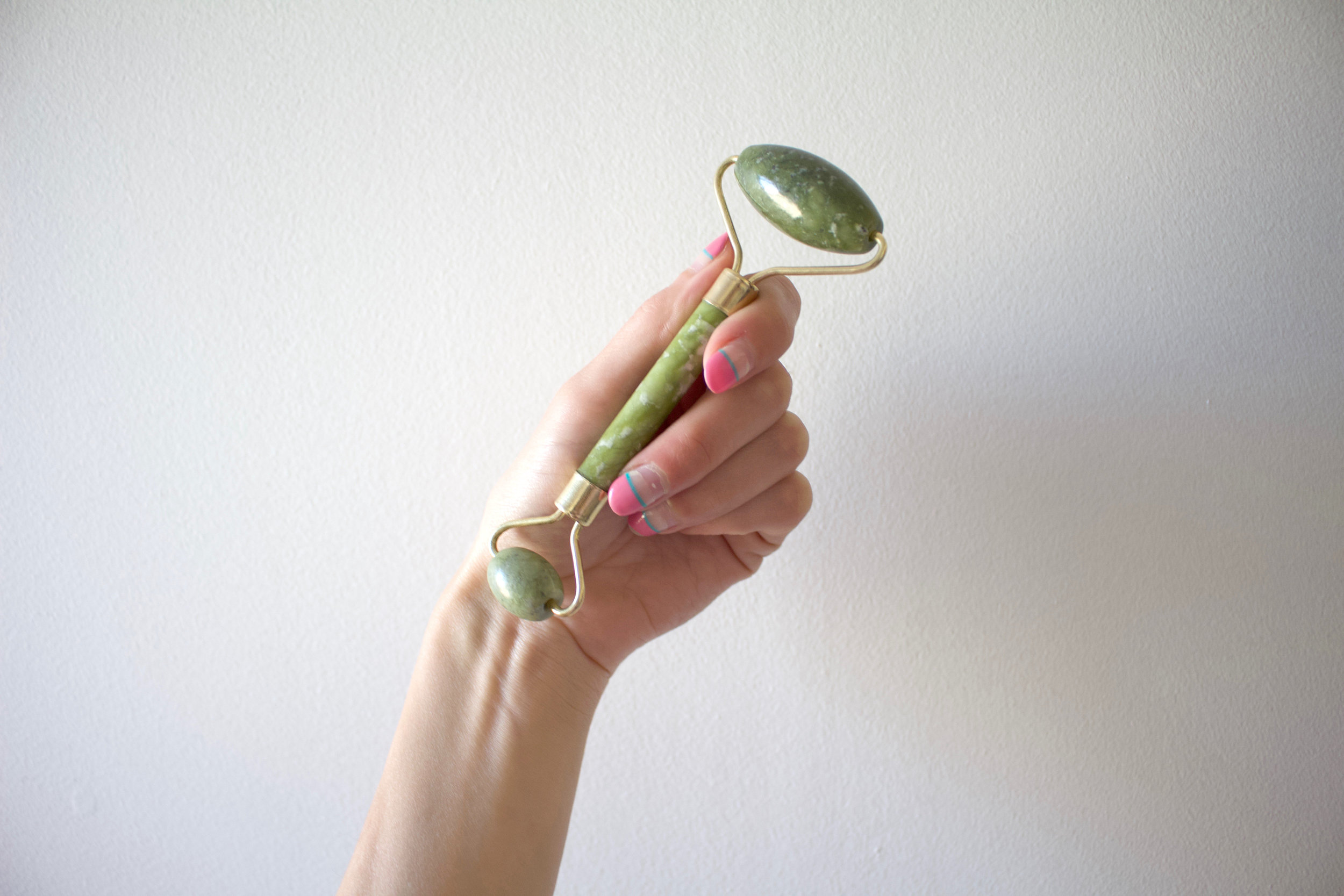 sold out
Jade Roller + Floral Headband
Genuine jade facial roller that comes with a floral turban-style headband to get you fully immersed in the ritual.
This tool has been used for centuries as a beauty and health staple in many cultures. The cool jade works to redistribute collagen, encourage lymphatic drainage and increase circulation and oxygen flow to the skin, brightening the complexion. The calming sensation will relax your strained facial muscles after a long day of expressing yourself. Jade is imbued with the powers of healing, nourishing and purifying, as well as establishing balance and equilibrium.
To use:
Slide the floral headband on and dive into your skincare routine.
Apply your favorite finishing oil or moisturizer.

Roll the smooth stone up and outwards across the jawline, cheeks, forehead and under your eyes.

Perform at least three sweeping motions per section.

Pop it in the refrigerator to enjoy an extra cool rolling session.
Semiprecious jade is a naturally occurring product of the earth. Each roller will have its own unique patterns and inclusions. Ships in 3-4 business days.
Explore more of our Healing Crystals